The practice you (or your students) need for a 4 or a 5 on the AP Bio exam
Biomania is the AP Bio Exam Preparation app that will help you score a 4 or a 5 on this year's AP Biology exam. If you're heading towards your college semester finals, it'll help you ace that, too.
Note that if you're a teacher with a paid license for Learn-Biology.com, your students already have access. All they need to do is to download the app and log on. Please go to this page for student login instructions.
Biomania consists of
Over 330 interactive multiple-choice questions.
Over 400 flashcards
Over 130 free response questions.
Tap Challenge Interactive Diagrams
The questions cover content from all eight AP Biology Units.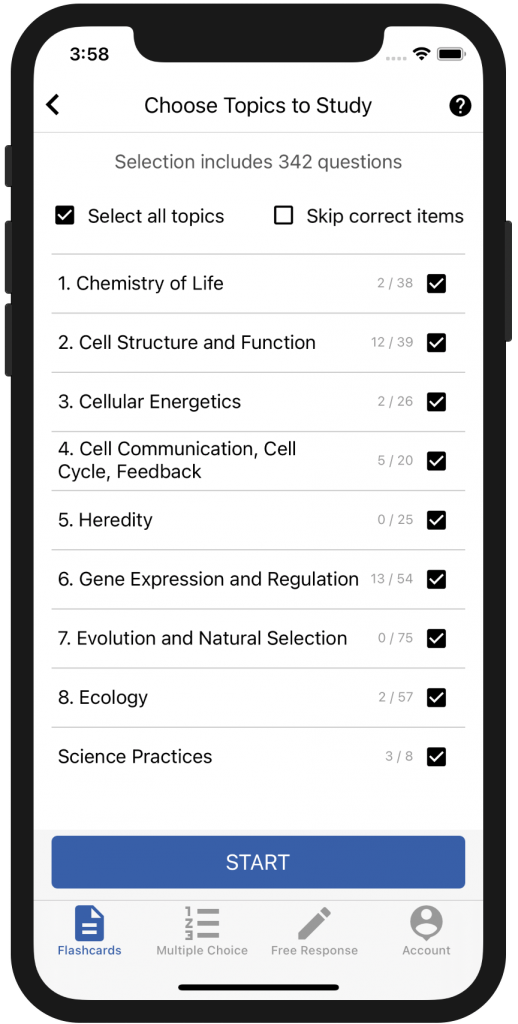 You can select questions from individual units, from any combination of units, or from the entire exam.
Multiple choice questions that test you and teach you
Multiple-choice questions are written and delivered in a way that makes learning effective and efficient.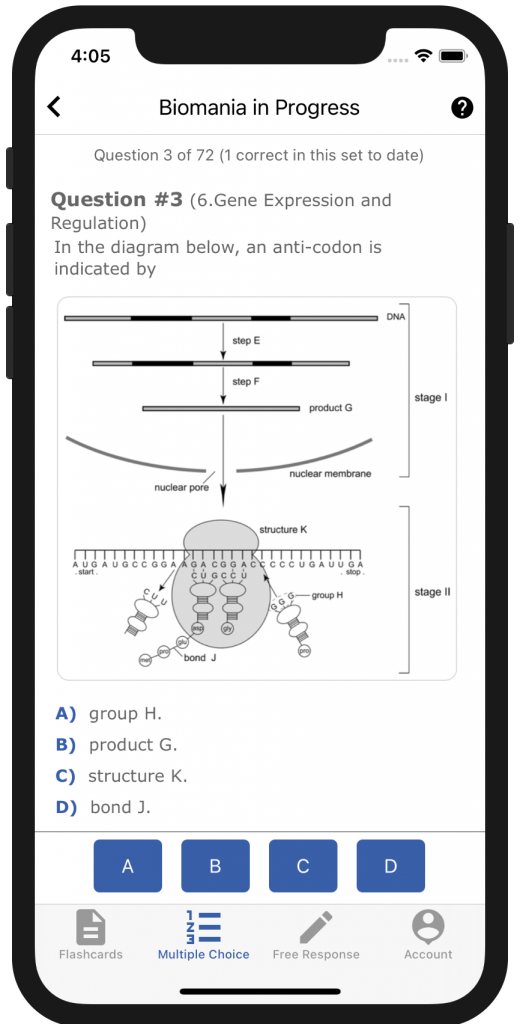 If you get the answer right, you get immediate positive feedback. If you get it wrong (as shown below), you get a hint about the correct answer. Study the hint carefully, because, after a random interval, you'll get the question again.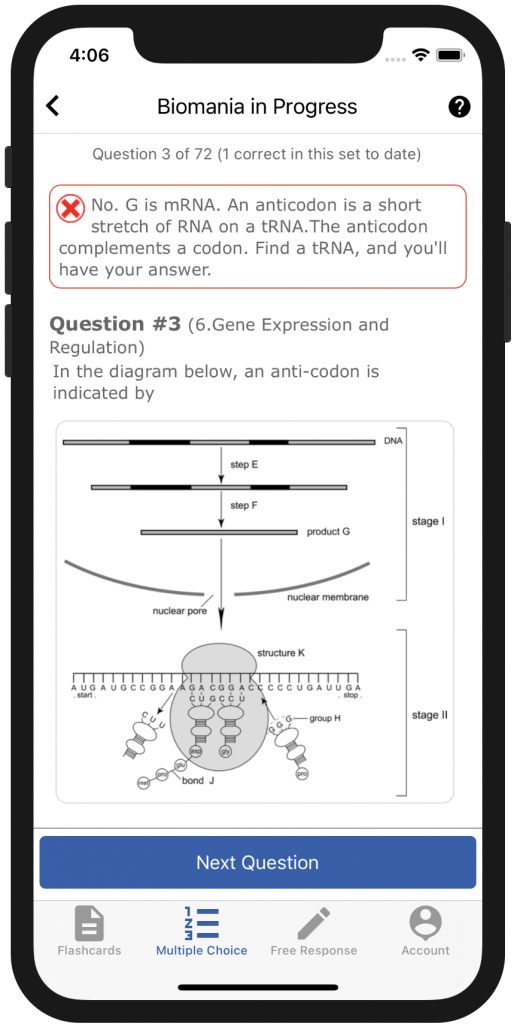 Flashcards for Building Content Mastery
FLASHCARDS provide you with another way to master AP Biology content in preparation for the AP exam.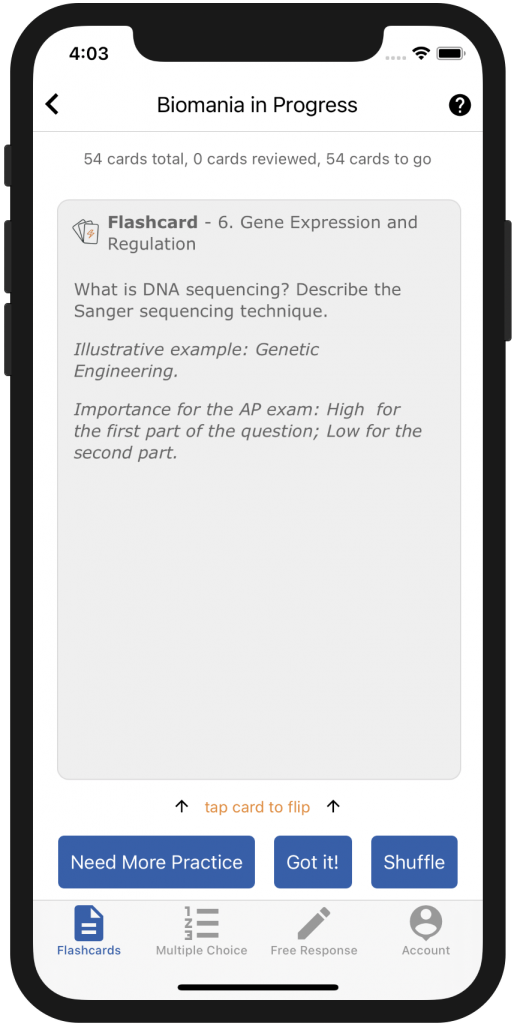 Your job is to generate a sample answer and compare it to the explanation provided in the app.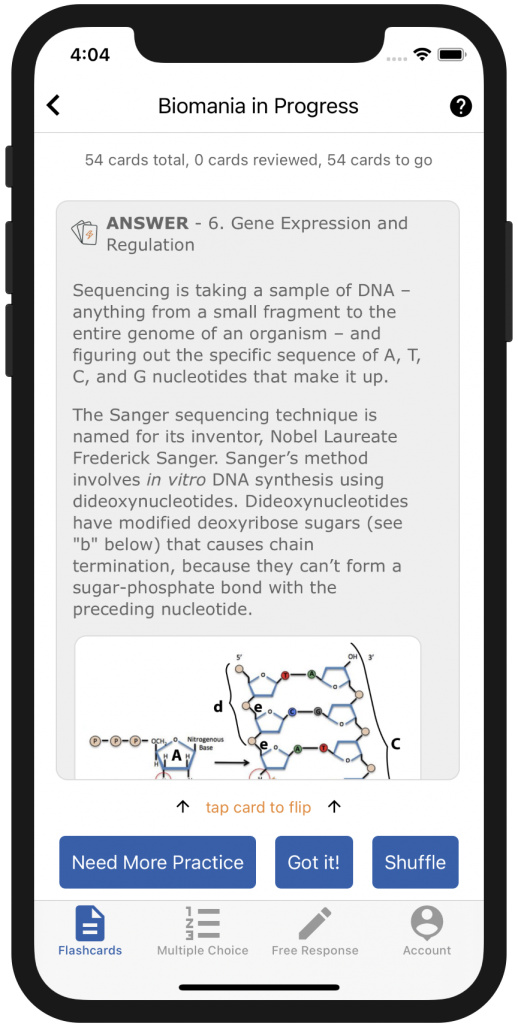 Feel like you nailed it? Then click "Got it!" If not, click "need more practice" so that you can practice with it again.
Free Response Questions
Biomania's FRQs allow you to deepen your mastery of AP Biology content and practice for the FRQ portion of the AP exam.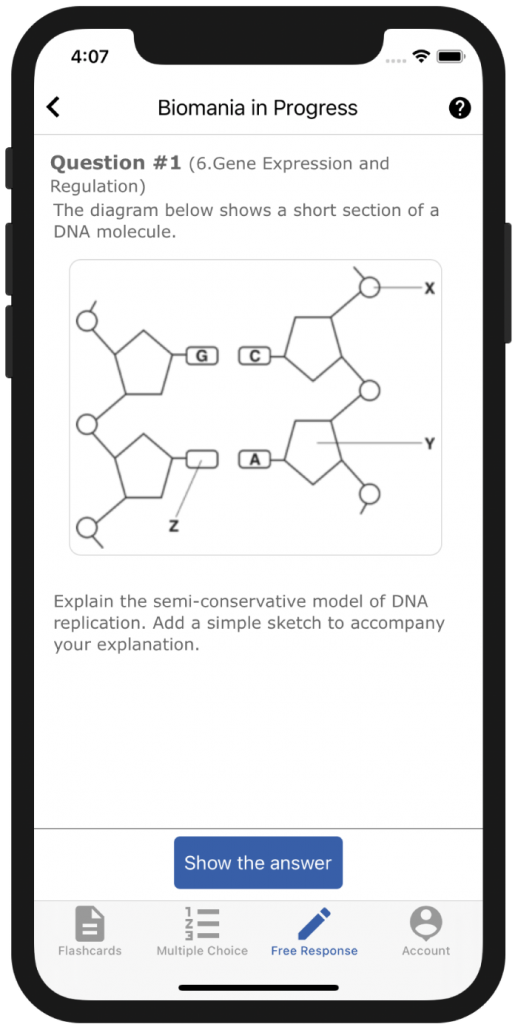 Your job is to formulate the best answer and compare it to a sample answer.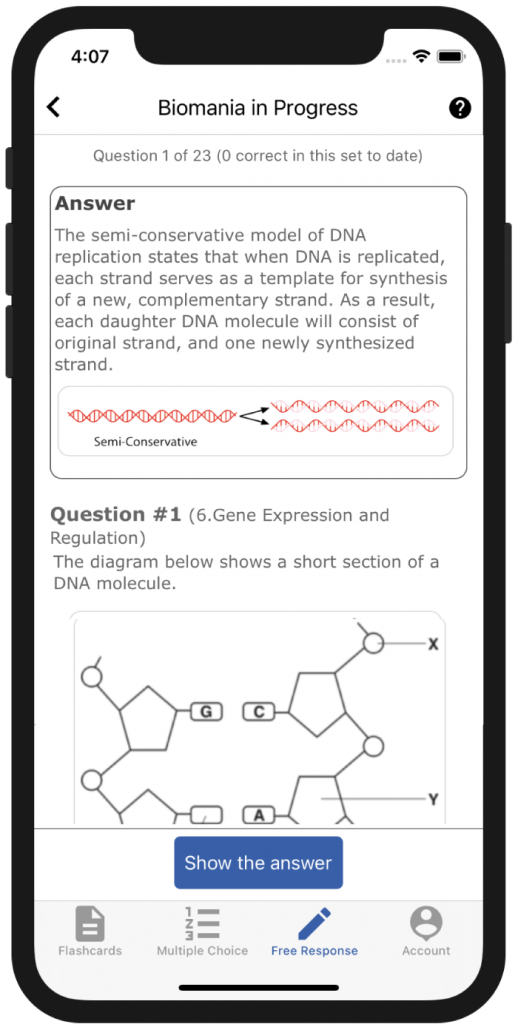 If you have mastered that question, you can click "Mark Passed." Otherwise, you can mark "Revisit Later" so that you'll see that question again.
Customizable to However You Need to Study
Biomania lets you work at your own pace. The app saves your progress on each area from session to session.
DOWNLOAD THE APP FOR FREE.
An in-app purchase of just $9.99 unlocks all content.
Teachers: your license to Learn-Biology.com includes student access to  Biomania
Please go to this page for student login instructions.
Need Help?