Give your students the support they need to succeed in your AP or IB Biology course.
What AP Bio teachers are saying
Learn-Biology.com provides academic learning, teaching, tutoring and review in a way that students enjoy. They get the benefit of repetition applied in different ways to really help them remember… I am more than happy with Learn-Biology.com. It was money well spent, worth every penny.
Jennifer L., AP Biology Teacher
Coalinga High School, California
Learn-Biology.com allows students who are really grasping the material to move faster while allowing students who need more time the option of moving through the material a little slower. Either way both types of students cover the material in a way that is interactive and at their own pace…I highly recommend using this.
Dolores M., AP and 9th Grade Biology Teacher, Mapleshade High School, New Jersey
As a first year AP Biology teacher I have to say – your site is the best I've seen. The material focuses on the essentials, taking a lot of the guesswork out of planning – which has been a challenge given this shift to online teaching….so THANK YOU!!
Caroline G, AP Biology Teacher,
Mannville High School, New Jersey
Using Learn-Biology.com, I didn't have to guess about what to teach. This platform covers everything you need for the AP Exam.  It also gives you teacher materials such as a course outline and pacing guide to make teaching the class much easier and worry-free!
Dana W, AP Bio Teacher,
Kenner Discovery Health Sciences Academy, Louisiana
Sean Sniderman, AP Bio Teacher,
Grover Cleveland High School, Reseda, CA
"…With Learn-Biology.com, we're able to move through material at unprecedented speed."
Susan Wentzein, AP Bio Teacher
Lake Oswego HS, Lake Oswego, OR
"…Students get immediate feedback on their comprehension of really difficult AP Bio topics."
Kelley Derrick, AP Bio Teacher,
Wausau West High School, Wausau, WI
"It's a resource you wish you could create if you only had the time. It's already done for you!"
Aaron Schlissel, AP Bio Teacher
JFK HS, Plainview, NY
"I can't tell you how happy my students are…I know that by using it I've become a better teacher."
After your free trial ends:
A single teacher one year license, purchased by your school, costs $329. 
Teachers paying out of their own pocket pay $199.
Multiple teacher, multiple year and district license plans are also available. Please contact us.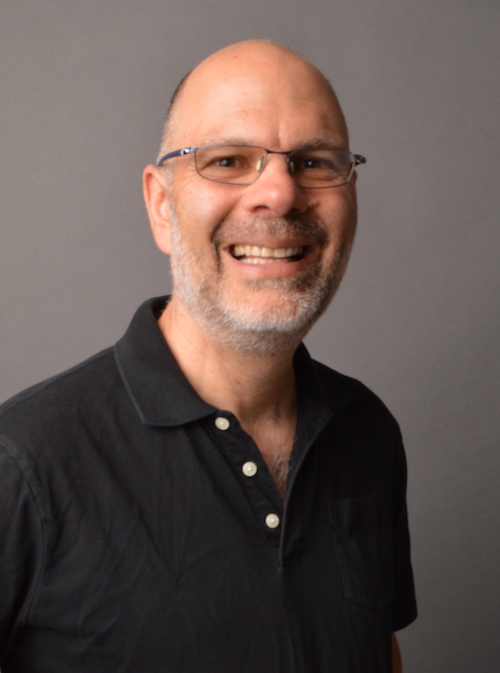 Glenn Wolkenfeld (Mr. W.) is California's National Association of Biology Teachers 2020 Outstanding Biology Teacher of the Year.
Designed by a teacher who knows how to help you achieve AP Biology success.
I've been developing these materials for use with my own students for decades, helping hundreds of them to score 4s and 5s on the AP Bio exam. 
If you're interested in a flipped learning model of instruction, Learn-Biology.com is a perfect solution.  
Our website has been used by hundreds of teachers and tens of thousands of students. With Learn-Biology.com, you'll be able to help your students learn more than you ever imagined. At the same time, you'll make your own teaching life much easier. 
If you want to learn more about us, click here. 
Your AP Biology Student Success Plan
Sign up for a free trial teacher license. 

Enroll your students in your class by emailing them a registration code. 

Assign tutorials that correspond with what you're teaching.

Monitor your students' progress, and watch how much they learn.
Looking for an interactive, 9th grade biology pathway?