PARENTS: Give your your student the support they need to succeed in AP or College Biology.
Our interactive tutorials let your student access the support they need, whenever they need it. 
Designed to guide your students to get an  "A" in their Biology course, and a 4 or 5 on the AP Bio exam.
A SUBSCRIPTION FOR YOUR STUDENT COSTS only $29.95
For $29.95, you can save your son or daughter a lot of frustration
Interactive tutorials covering the entire AP Biology curriculum.

Quizzes, flashcards, free response questions and interactive diagrams for feedback and learning. 

A comprehensive AP Bio Exam Preparation System designed to lead to 4s and 5s on the AP Bio exam.

Help your student ace their biology class, and get a 4 or a 5 on the AP Bio exam
You'll love seeing your son or daughter succeed in biology
Designed by a teacher who can support your student in achieving biology success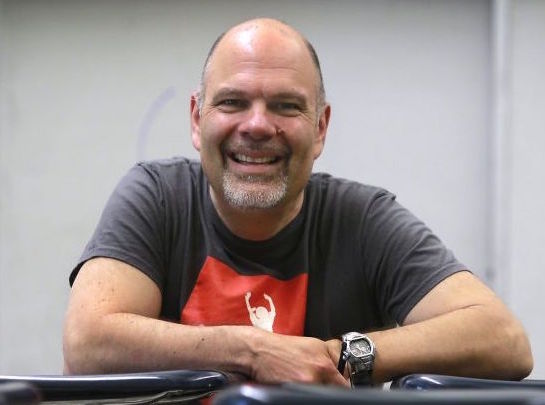 Glenn Wolkenfeld (Mr. W.) is California's National Association of Biology Teachers 2020 Outstanding Biology Teacher of the Year. 
 Click here to learn more. 
I've been teaching biology since 1987, and AP Bio since 1999. I've helped hundreds of students get As in their biology course, and  a 4 or 5 on the AP exam.
Most years, about 30% of my students get a 5 on the AP exam. About 40% get a 4. Nationally, 7% of students get a 5, and 22% get a 4. 
I use the interactive tutorials on this website with my own students. Now, for $29.95, I'm happy to share them with your daughter or son.
Let me help guide your child toward achieving biology success. Just click the "Buy a Student Subscription" button.
It's a SMALL INVESTMENT IN YOUR CHILD'S SUCCESS
For $6.99, you can also get your son or daughter FULL access to BIOMANIA, our AP BIO Exam Preparation System, on their phone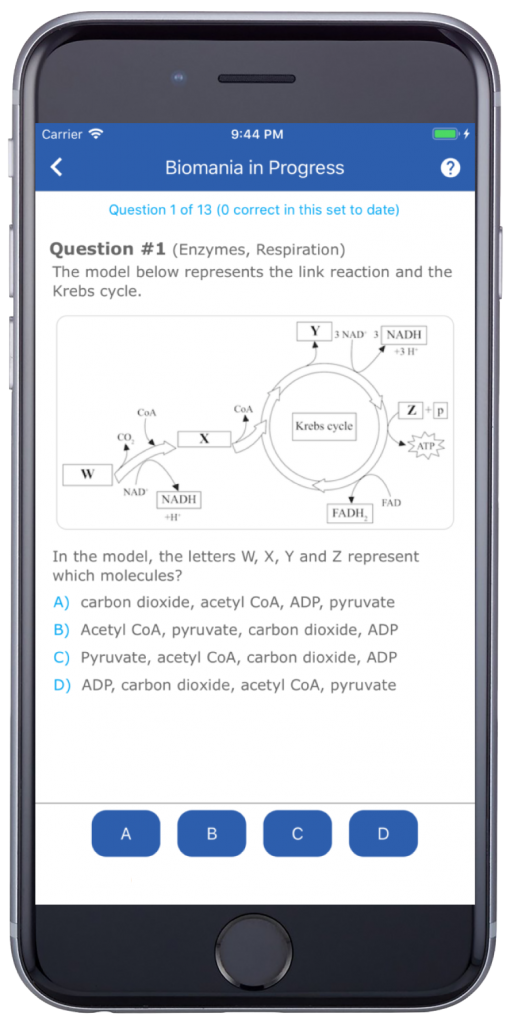 A multiple choice question on the Biomania Phone App
BIOMANIA is an AP Bio exam preparation system that uses active learning to help your son or daughter recall what they already know, and to fill in the gaps. Studying on BIOMANIA will set them up for the 4 or 5 that you're hoping for.
We offer BIOMANIA on our website as part of our $19 Subscription plan. For $6.99, your student can access the same content on their phone. 
AP Biology FRQ Review:

over 100 interactive free response questions, aligned to the College Board's 2019 framework

AP Biology Review Flashcards:Over 300

 Flashcards, organized into the 8 AP Biology Units.

AP Biology Multiple Choice Review:

over 300 interactive M.C. Questions, aligned to the College Board's 2019 framework.

Download the app for free. $6.99 unlocks all content.