The Problem
You're a professor with paying students, or a high school instructor with a free trial or a paid subscription. You've set up your classes. Your students are working, and they're all getting a message that looks like this. It says that your student is not in a class to which this quiz has been assigned. They try to register, but it doesn't help.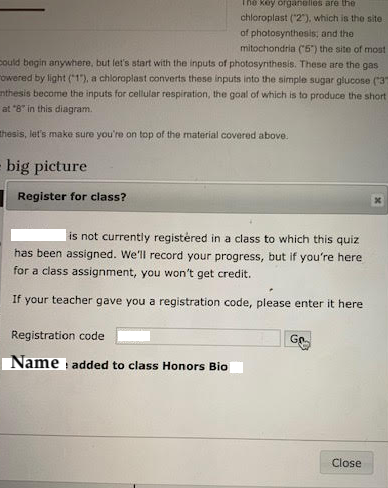 The Solution
The problem is that you didn't assign this quiz to your students. It's really easy.
STEP 1: Click on Manage Quizzes/Decks in Qwizcards admin.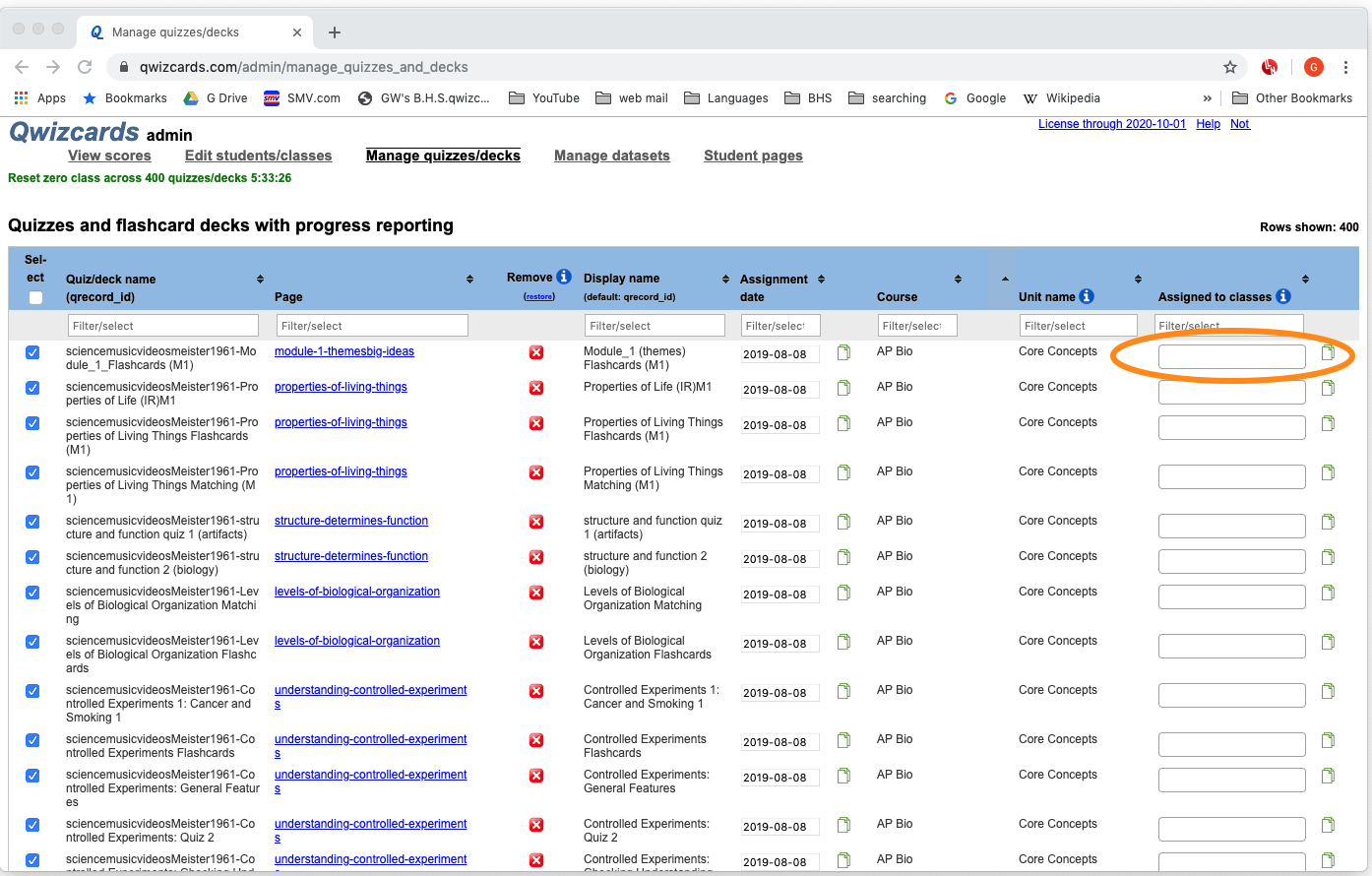 STEP 2: If you want to assign everything so you never have this problem again, click in the "Assigned to classes field," where the orange circle is.
STEP 3: Now add your class or classes so it looks like this. Note that there's a class name in the first row.
S
STEP 4: Now click on the "Select" check box on the far left (orange circle below). Every row in the list (all the quizzes) will turn blue with a check mark.
STEP 5: After that, click on that little stack of paper on the far right (blue circle below). This is a clone button.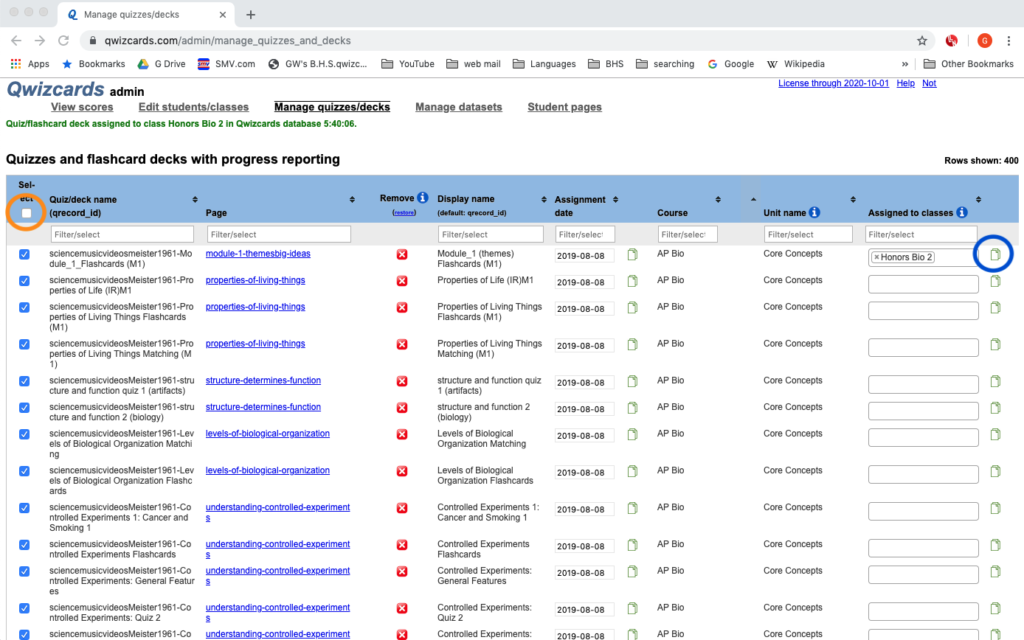 SUCCESS! Once you click the clone button, that assignment status will pass to every quiz that you've selected (in this case, all of them). It'll look like what's below, and you'll never get that message again.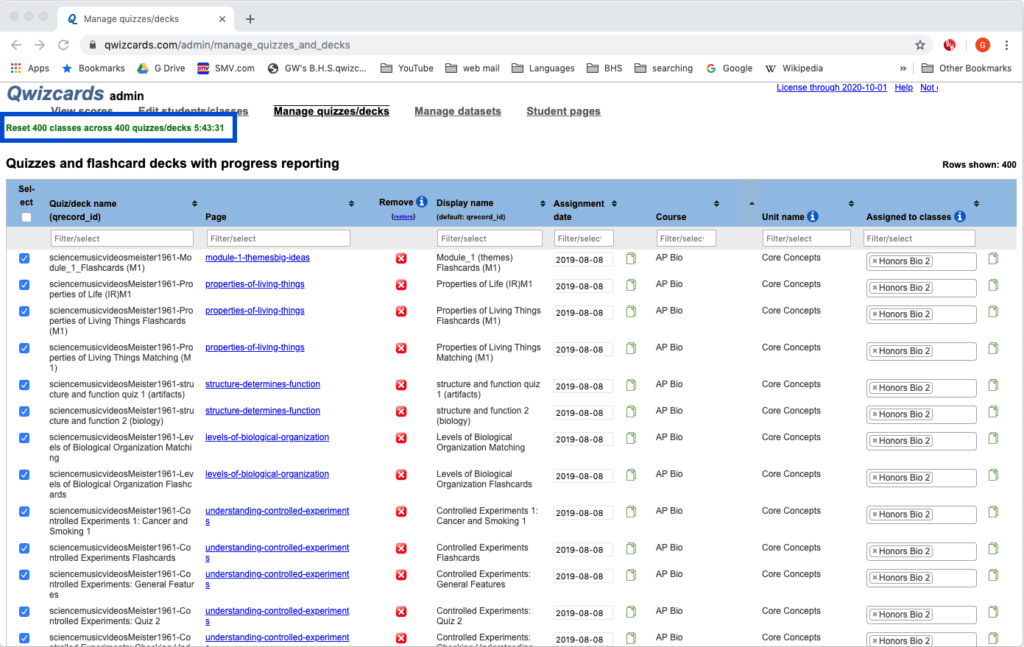 Assigning Specific Dates
To make the "View scores" view in qwizcards look manageable, I strongly suggest that you assign dates to the quizzes you assign on an ongoing basis. Here's how.
STEP 1: Start by selecting a unit. You do this by typing the name of a unit in the field I've circled in blue below. You can scroll the list to see the names of all the units.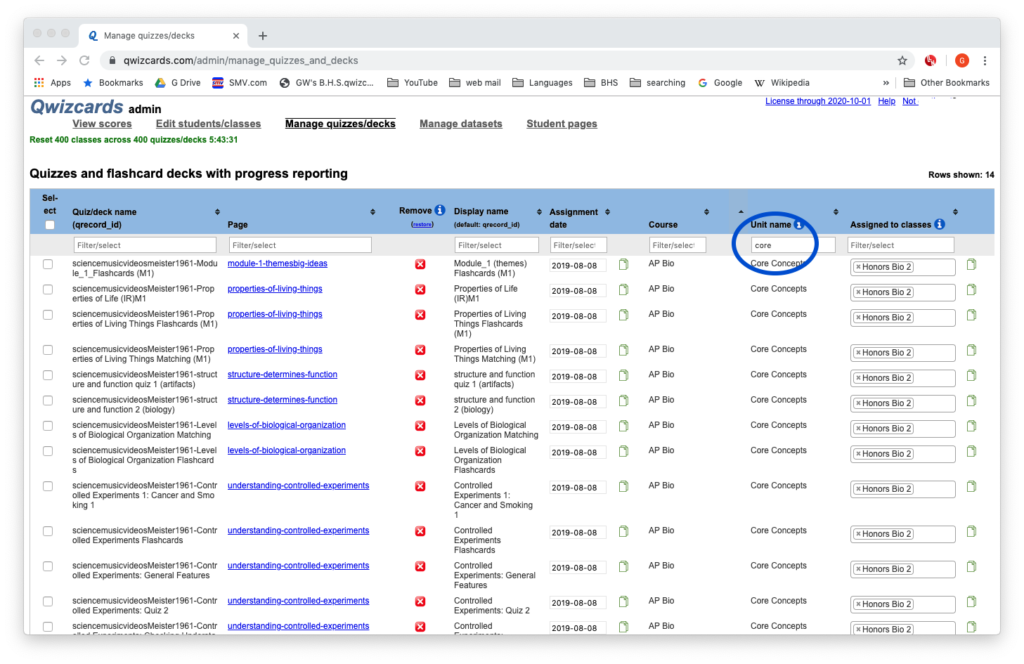 STEP 2: In the top row of this selection, change the date (blue circle below). Then select the entire set by clicking the checkbox on the far left (red circle below). then click the green "date clone" button (green circle below) to clone this date to everything in the selected set.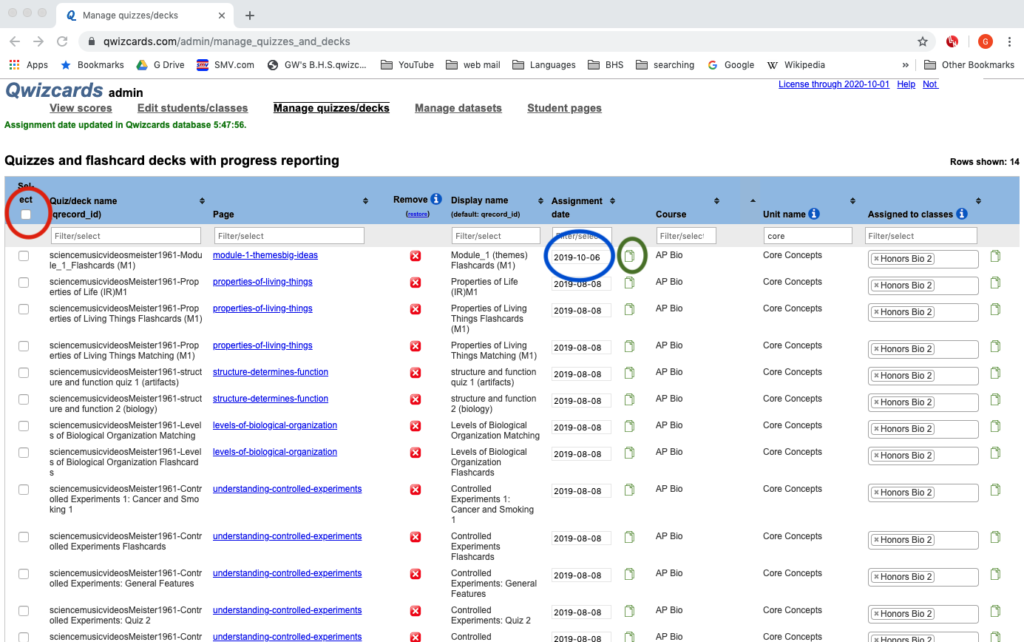 SUCCESS! Here's what success looks like.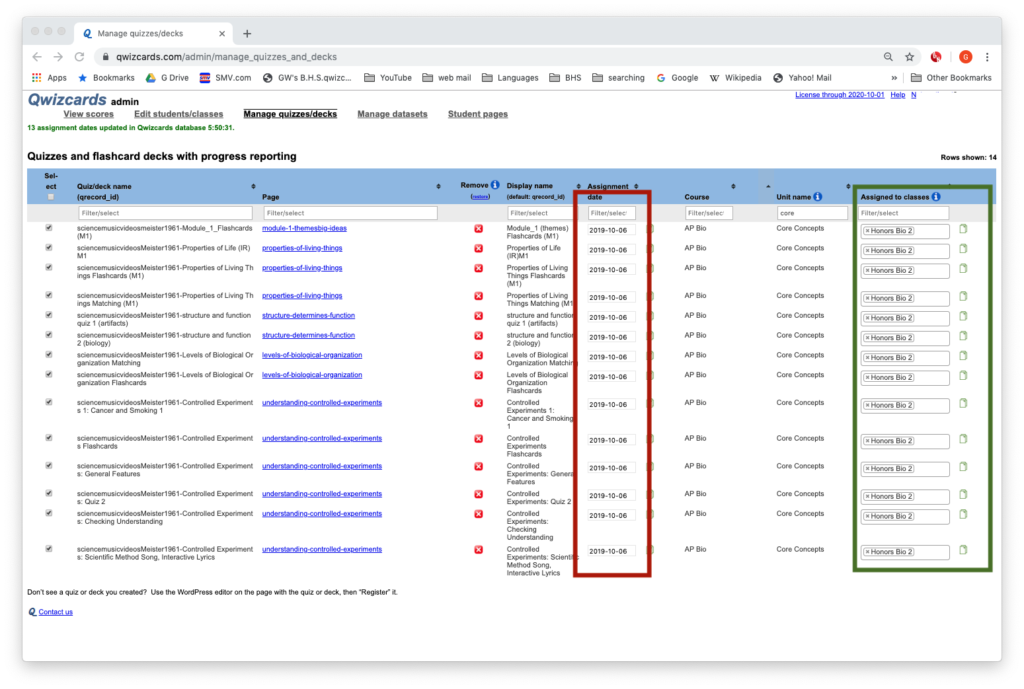 For all of the quizzes in the selected unit, you've assigned your classes and a date.